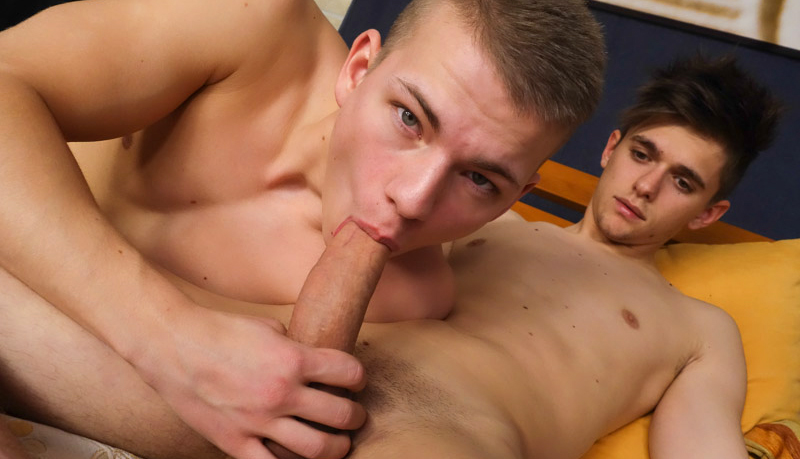 Unforgotten: Borek Sokol
Blond Borek's 6-year smutboy career was entirely with William Higgins.
Borek Sokol appeared in dozens of scenes for William Higgins from 2012 through 2018, maintaining his boyish blond Czech charm throughout. Collected here are seven video previews and some photos. For more Borek, see his William Higgins model page.
Unforgotten is Smutboy's series of apparently retired fuckpuppies whose erotic exploits deserve another lustful look – see all our unforgotten boys.