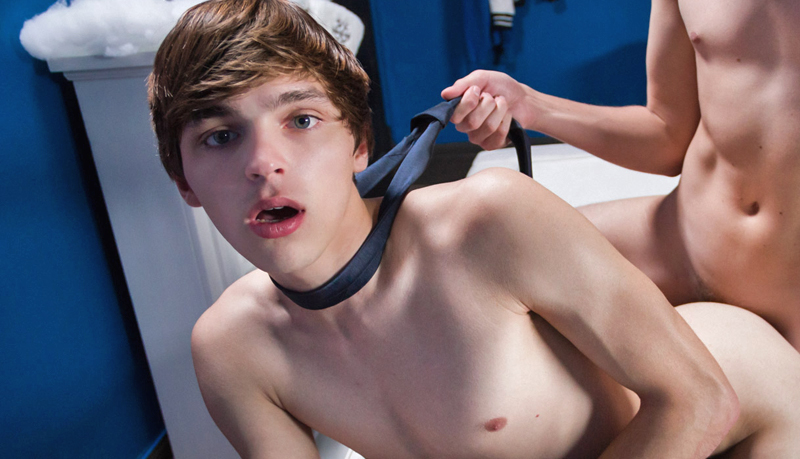 Tristan Adler's first scene
Tristan's debut was a flip-fuck with Dustin Cook at 8teenBoy.
Tristan Adler first appeared in this holiday-themed scene from 2017, swapping suck jobs with Dustin Cook to get things started. Dustin then rims and rams Tristan before they trade places, and trade again to finish with Cook pile-driving dick down into an upside-down Adler.
Click to get the animated GIF below