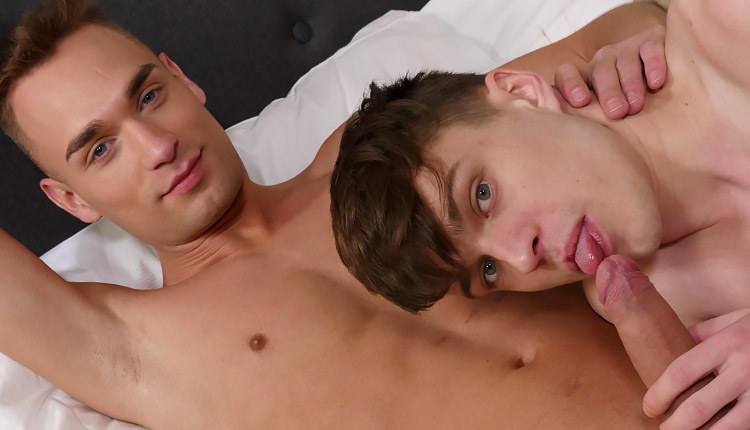 Nico Vegas nails Jean Gilliam
Nico tops Jean in a hardcore session from BadPuppy.
Jean Gilliam locates a pair of Nico Vegas' underwear and takes deep breath, enjoying the musky aroma. Nico shows up and joins Jean on the bed, where they start undressing. After mutual blowjobs, Nico slides in behind Jean, pushes his cock in, and starts pounding. Nico lays back, Jean crawls on top, and the bouncing begins. Jean grabs his cock and starts squirting jizz, then Nico pulls out and blows over Jean's balls.