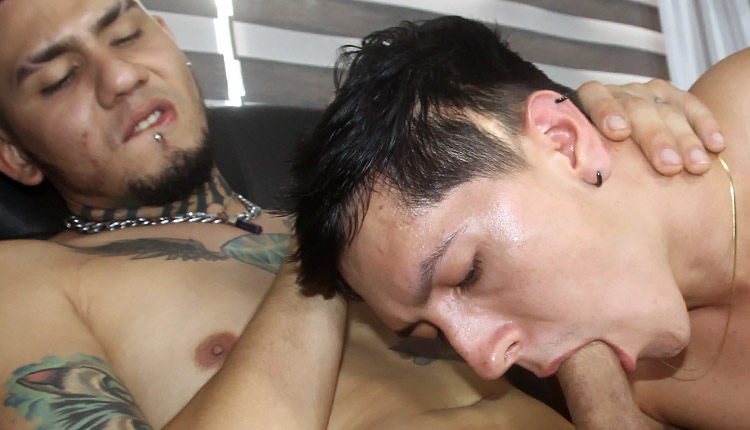 Octavio Nem blows Luis Raul
Octavio sucks Luis in a session from BadPuppy.
Luis Raul is all horned up and is hoping Octavio Nem can help out. Luis pulls out his cock and Octavio drops to his knees to start servicing the spicy sausage. Luis grabs Octavio's head and the face-fucking begins. Then he lays back on the sofa and Octavio expertly teases Luis with his mouth, but when he starts jacking Luis' cock he cannot hold back.