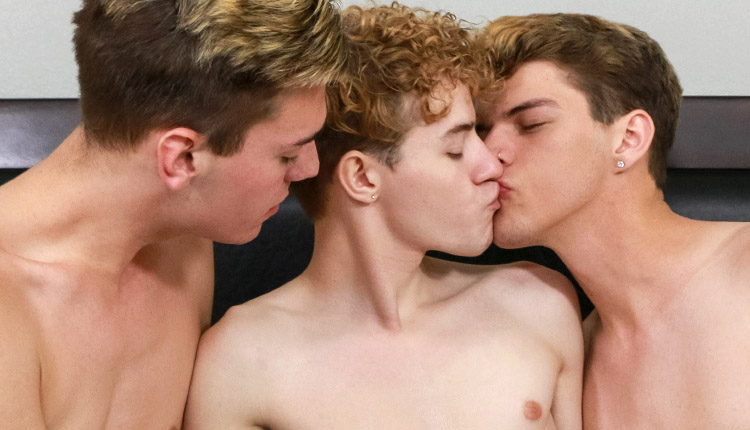 Max Rose & Aiden Palm fuck James Stirling
Two twinks top James in 'Cute James Double-Dicked' from Bare Twinks.
James Stirling is desperate for cock, and gets more than he could have asked for with Max Rose and Aiden Palm. After some mutual cocksucking, the boys take turns in Jame's little pucker. James rides his buddies with clear greed, one cock in his mouth while the other pumps his hole, until the boys decide to team up and put two dicks inside his ass.
Bare Twinks model page: James Stirling
Bare Twinks model page: Max Rose
Bare Twinks model page: Aiden Palm