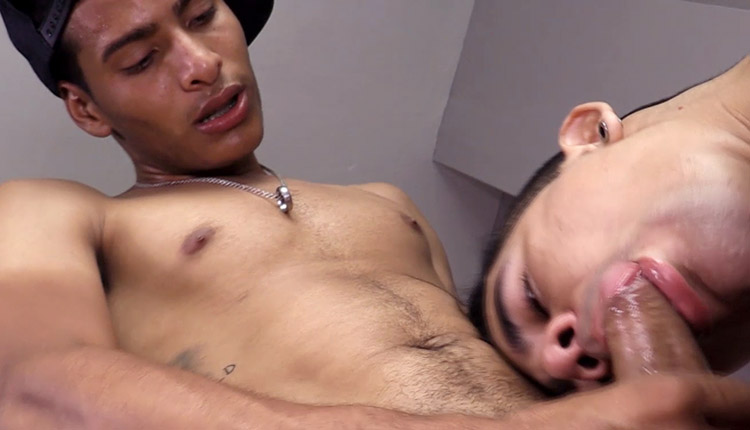 Acquiles fucks Manny
Acquiles tops Manny in a hardcore session from Bareback Latinoz.
Manny wastes no time getting his lips wrapped around Acquiles' cock, sucking hard for the fucking that will follow. Acquiles takes Manny from behind and pounds his ass for a good long time until they feel the need to seed.