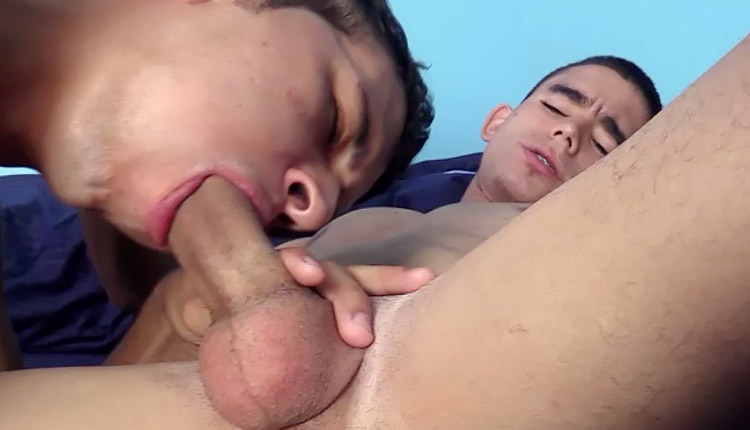 Angel fucked by Emmanuel & Tomas
Emmanuel and Tomas top Angel in a hardcore session from Bareback Latinoz.
Angel has been fucked by Emmanuel and Tomas before. Now he has both of them at the same time, and this opens the door for him to be the meat in the middle of a Latino sandwich fuck. Emmanuel and Tomas spit-roast the boy and take turns barebacking their horny bottom. Then, with Angel on his knees, the two stand and pump cum all over his face.