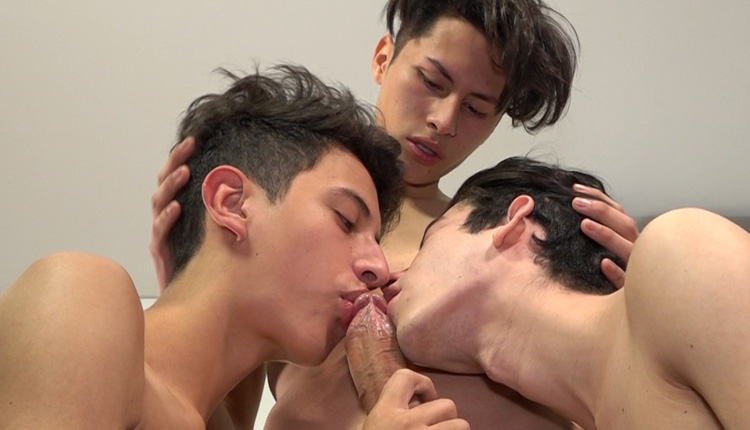 Dimitri, Wilson and Alvin
A torrid trio from Bareback Latinoz fucks four ways.
Alvin takes Dimitri Vega's dick in his mouth and soon everyone is getting a taste of the others' cocks. Then it's Alvin in the middle, as Wilson Nouvak slides in from behind. The raw spit-roasting continues with Alvin taking a ride on Dimitri's stiff dick. Next is a daisy chain, with Dimitri in the middle and Wilson at the rear. Finally, Alvin takes a mouth full of cum from Dimitri, followed by Wilson breeding Dimitri's skinny ass.
Click to get the animated GIF below