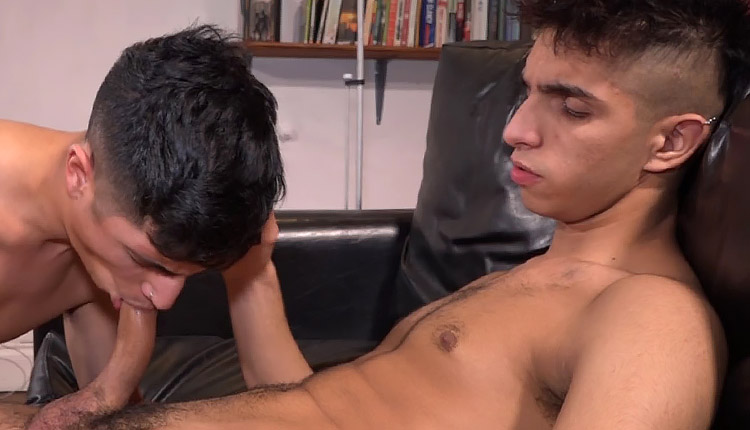 Fabrice Rossi fucks Anibal Garces
Fabrice tops Anibal in a hardcore session from Bareback Latinoz.
Fabrice Rossi and Anibal Garces make out on the sofa as they pull each other's pants down. Anibal goes down for a taste of his partner's cock and Fabrice gives his sucker an ass-licking before sliding in from behind. The skinny boys fuck in several positions until Fabrice strokes a gusher onto Anibal's face and Anibal beats off and cums.