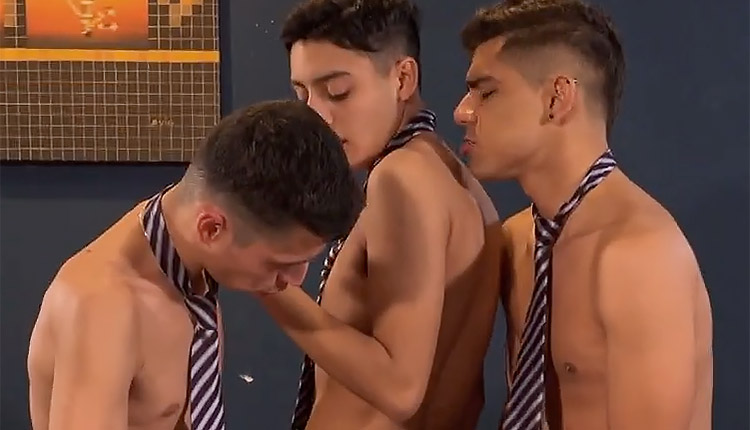 Felix Harris & Bruno Pattel screw Axel Berti
Axel's tag-topped in a hardcore session from Bareback Latinoz.
Felix, Axel Berti and Bruno Pattel hook up, with clothes stripping off and dicks getting sucked. Eventually the naked trio move to fucking, exploring all the positions they can think of. Finally, Bruno and Felix use Axel as their cum rag before he kicks back to stroke out his own gusher.