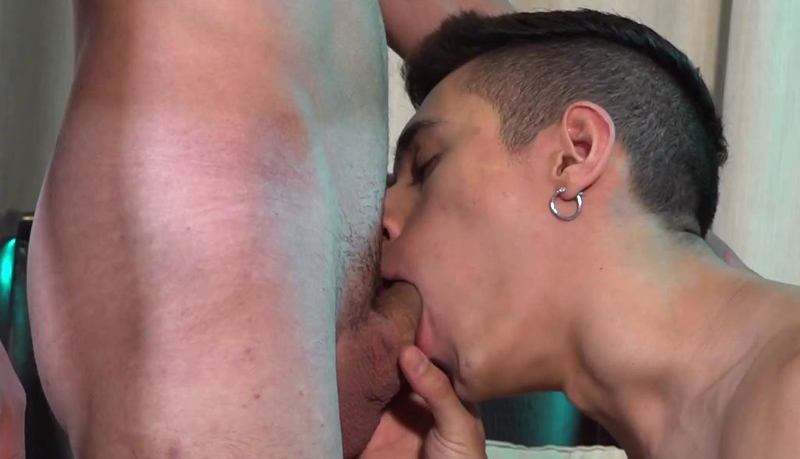 Italo Van Newen screws Sonny Davon
Sonny gets plugged by Italo in a Bareback Latinoz session.
Italo Van Newen and Sonny Davon are fooling around in a big chair and it isn't long before Sonny goes down on his top and gets him boned up and ready. They stand, and Italo bareback-fucks Sonny from behind. A position change has Sonny taking a ride before the cum starts pumping.