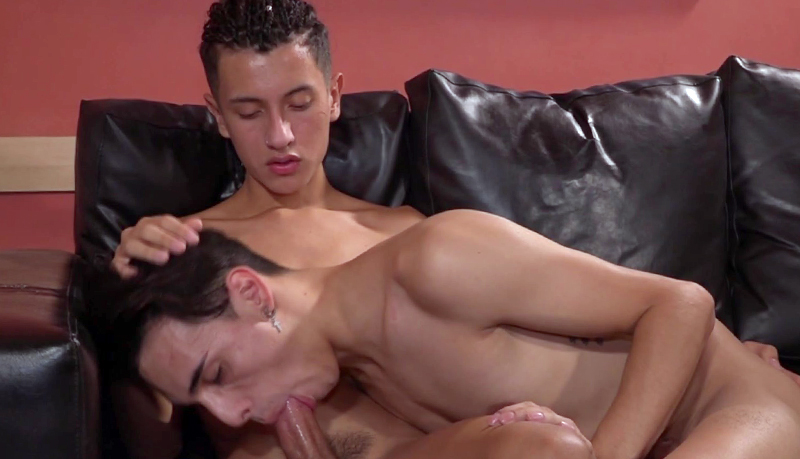 Will Nouvak dicks Duke
Duke's drilled by Will's willy in a Bareback Latino fuck flick.
By the time Will Nouvak and Duke are naked, Will is enjoying a blowjob and his big cock quickly gets hard. Duke hops on for a raw ride before Will gets his bottom's legs in the air for a proper bareback fucking. Finally, Duke's bent over with Will fucking cum into him from behind.
Click to get the animated GIF below