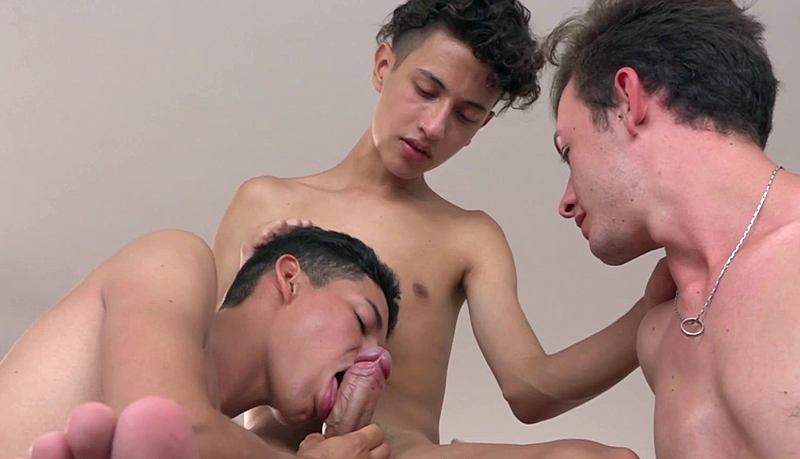 Will Nouvak, Evan Saint & Italo Van Newen
A torrid trio of twinks suck and fuck in another Bareback Latinoz release.
Skinny Will Nouvak gets naked and Evan Saint and Italo Van Newen suck his dick. An oral orgy follows, then Evan finds himself the meat in the middle, with Italo fucking his Latino ass. Will moves to the rear position in a daisy-chain fuck, and a last round has Will and Evan taking turns fucking Italo.