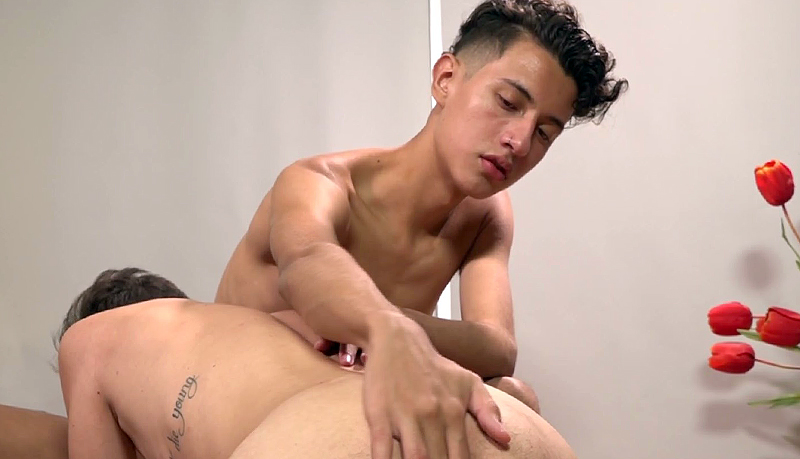 Will Nouvak nails Italo Van Newen
Will's willy's drilling in this scene from Bareback Latinoz.
Will Nouvak and Italo Van Newen kiss and play with each others' uncut cocks. Then Italo goes down on Will as he gets his ass fingered, and soon he's enjoying a raw ride on Will's cock. Skinny Will bareback-fucks Italo in several positions, then stands over him and pumps a chin-dripping load into his mouth.
Click to get the animated GIF below