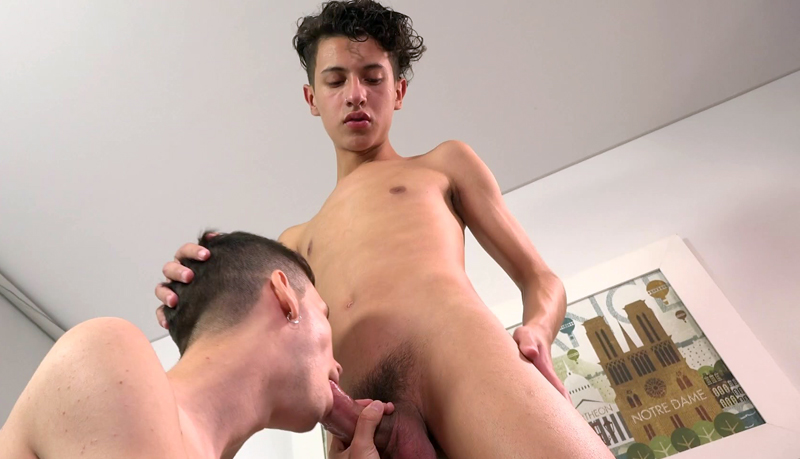 Will Nouvak slams Cesar Rose
Slim Will fucks again in this scene from Bareback Latinoz.
Will Nouvak finds Cesar Rose napping on the bed and soon he has Cesar naked with a finger up his ass. Then Will feeds his cock to Cesar until he's ready to sit on the slippery dick. After taking a raw ride, Cesar is flipped legs in the air and Will bareback-fucks the cum out of him.
Click to get the animated GIF below