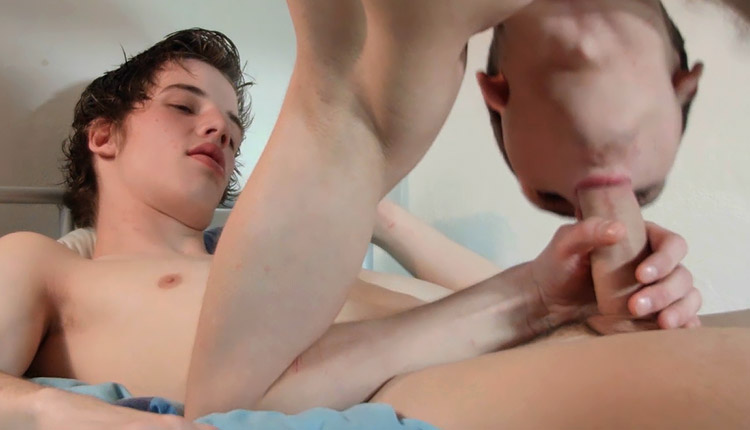 Ariel Varga, Tim Law & Victor
Ariel and Tim both bottom in a hardcore session from Bareback Me Daddy.
Ariel Varga and Tim Law are stroking themselves with some porn magazines when Victor turns the lights on, exposing the horny boys. The two young guys think they are in big trouble and will do anything he says. First he makes them suck each other's cocks, then Ariel fucks Tim while he watches. Finally, Victor fucks Tim and then has young Ariel ride his raw cock.