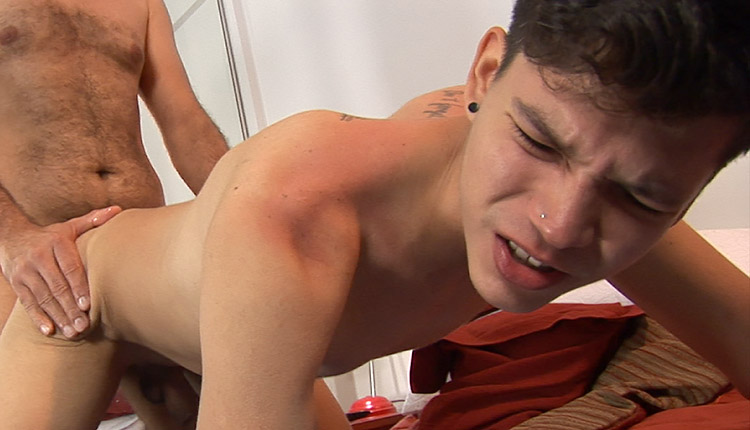 Cedric fucked by Jacin
Jacin tops Cedric in a Bareback Me Daddy release.
Jacin finds his boy sleeping in the bedroom and decides he wants to play. A gentle touch wakes Cedric, the clothes strip off, and Jacin gives his twink an ass-licking and cock-sucking. Then he takes the boy from behind and doggy-fucks him until he breeds his silky smooth Latino bottom.