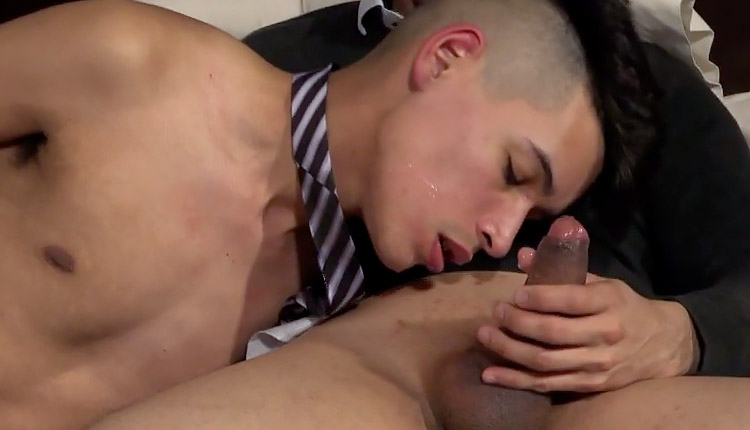 Dalton fucked by Faisul Bittar
Faisul drills Dalton in a hardcore session from Bareback Me Daddy.
With homework out of the way its time for a raw romp, and it isn't long before Faisul Bittar has his tongue inside young Dalton's skinny ass. The young man sucks Faisul's cock and hops it on for a ride, then finishes on his back for a final fucking before he sucks the cum out of the man.