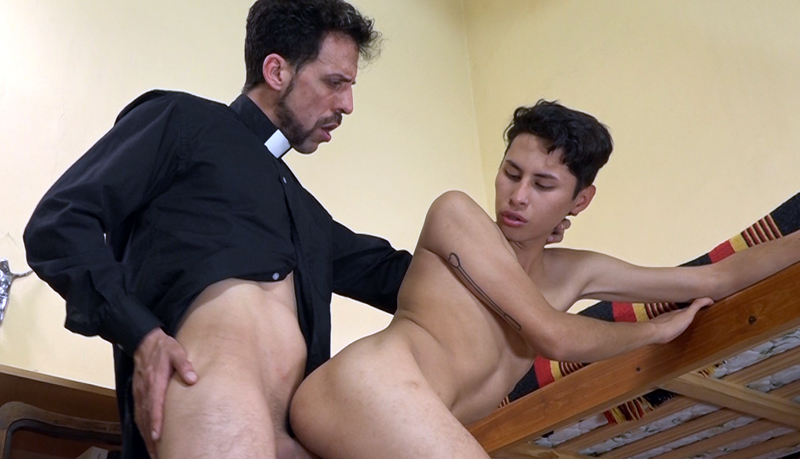 Dimitri Vega fucked by Joris
Dimitri gets a priestly pounding in this Bareback Me Daddy session.
After an oral exchange, Joris spins skinny Dimitri Vega around for an ass-licking. Then tongue is replaced with daddy cock and the boy takes a bareback fucking from the priest. With Dimitri on his knees, daddy cums all over his hole and then breeds the boy.
Click to get the animated GIF below