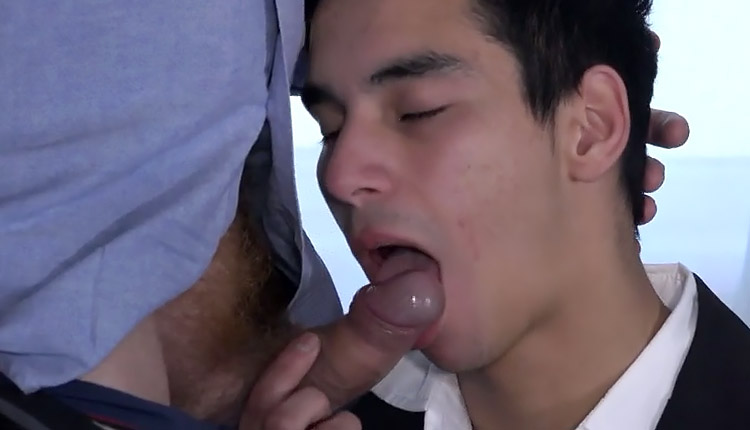 Francis Gerard fucked by Andres Ivanoff
Andres tops Francis in a hardcore session from Bareback Me Daddy.
Wanting to win favor from the boss, young Francis Gerard is quick to go down on the man's cock. The boy is rewarded with a good ass-licking before daddy takes his skinny butt from behind. Then Francis hops on for a raw ride, and a few more rounds of anal ends as Francis gets the cum fucked out of him.