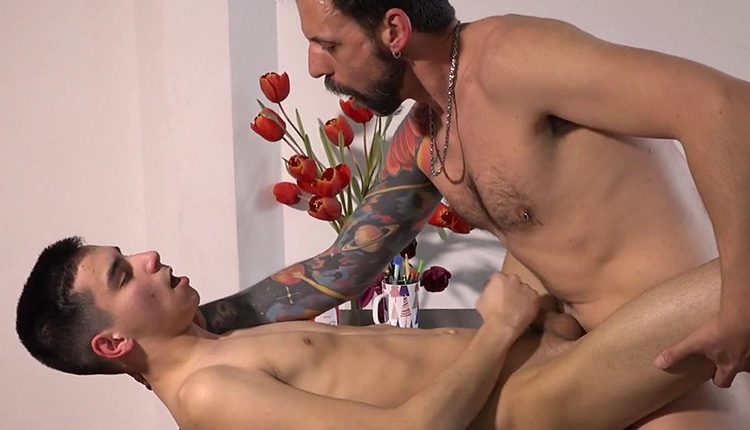 Francis Gerard fucked by Joris Leonard
Joris fucks Francis in a hardcore session from Bareback Me Daddy.
Young Francis Gerard is busy with his studies when daddy Joris Leonard tells him to put down the books and suck his dick. Then Francis is bent over the desk for a bit of ass licking before Joris takes the boy, legs in the air. A position change has the young man bent over again and Joris doesn't stop pounding the skinny boy until his ass is dripping with fresh cum.