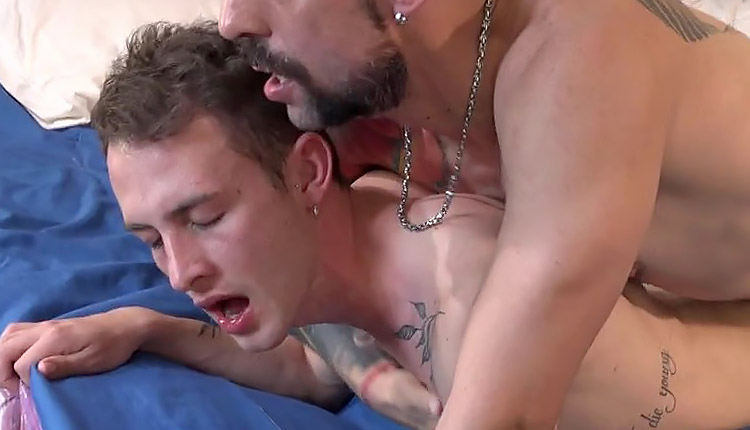 Italo Van Newen fucked by Joris Leonard
Joris tops Italo in a hardcore session from Bareback Me Daddy.
Joris Leonard and young Italo Van Newen make out and the boy goes down on Joris. After a long blow job, Italo is rewarded with a good ass-licking before Joris takes the young man from behind. He fucks the boy belly down and then flips him legs in the air for a second round until Italo cums on himself as daddy pumps his load into the boy.