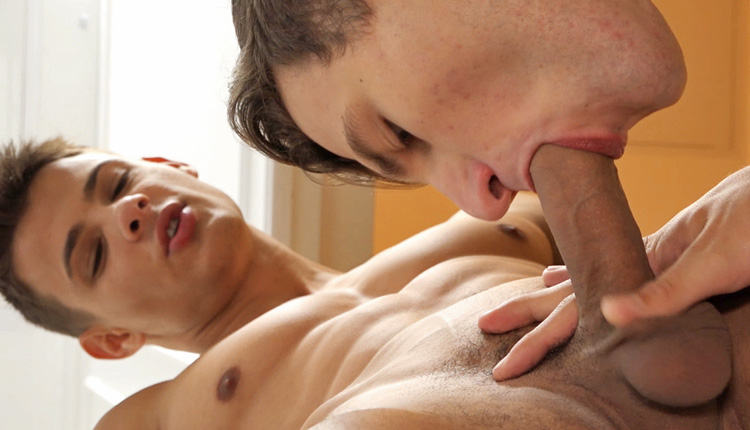 Andrei Karenin & Peter Annaud flip
Peter and Andrei swap as tops in a 2-part release from BelAmi.
While Peter Annaud is showering, Andrei Karenin is laying in bed fingering his asshole in anticipation the fucking it is about to get. Peter gets out of the shower and replaces Andrei's fingers first with his own, and then with his dick. Having had his ass pounded by Peter, Andrei is ready to return the favor. After a sumptuous blowjob, Andrei sets to work on Peter's hole, first with his tongue and then with his cock.