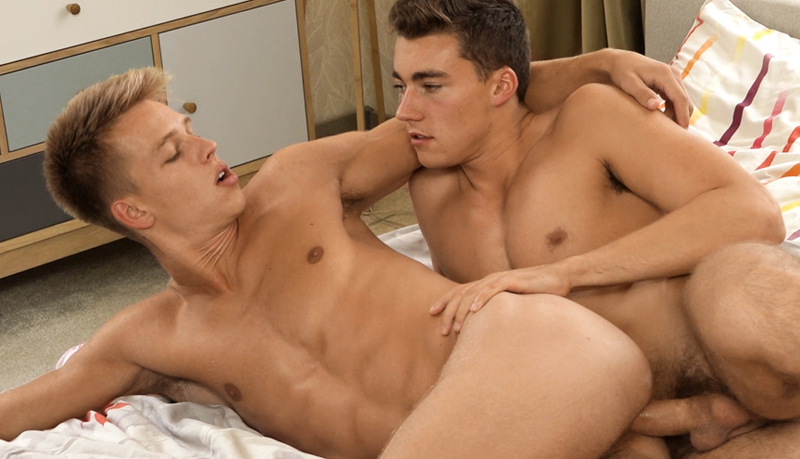 Bruce Querelle screws Nils Tatum
Bruce bangs blond Nils in a fuck session from BelAmi.
One fair and the other dark, Bruce Querelle and Nils Tatum cover the spectrum of the glory of youth. Bruce is a little upset, so Nils decides to make it up to him a bit with some ego building, special treatment by rewarding him with access to one of the most coveted asses around.