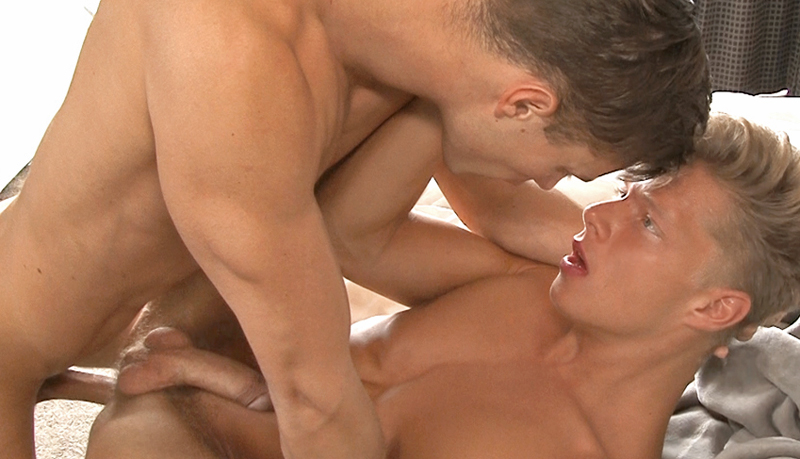 Hoyt Kogan humps Christian Lundgren
Blond Christian gets hammered by Hoyt in a fuck session from Freshmen.
Hoyt Kogan is a first-class top in every scene, but can sometime appear a little aloof. When it comes to Christian Lundgren, his full range of emotion and passion is always on display. The special bond that this pair share makes for a hot scene.