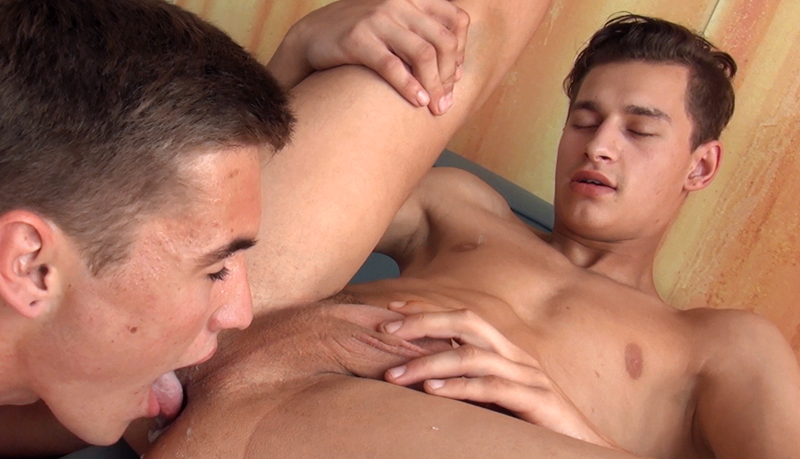 Jason Bacall bonks Benoit Ulliel
Jason bangs Benoit in a session for BelAmi.
Jason Bacall is bored, so he decides to fake an injury to get some attention. The crude ploy soon has Benoit Ulliel doting over him. Of course this is not just a one way-street and pretty soon Jason is also taking care of Benoit's need for a good fucking.