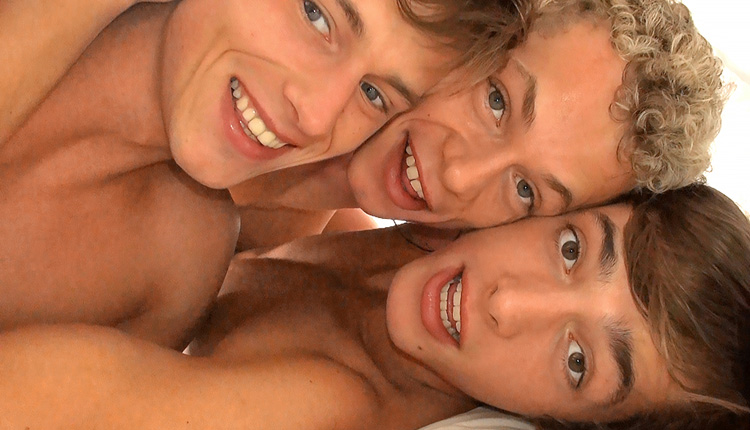 Jerome Exupery & Kevin Warhol hump Helmut Huxley
Helmut's hammered twice in a 'Jambo Africa' scene from BelAmi.
The indomitable Kevin Warhol teams up with Helmut Huxley and Jerome Exupery. First, Kevin takes advantage of Helmut's defenseless state to engage in one of his favorite activities: sucking dick. After a while 'torturing' Helmut in this way, they decide that his ass also needs a good going over.