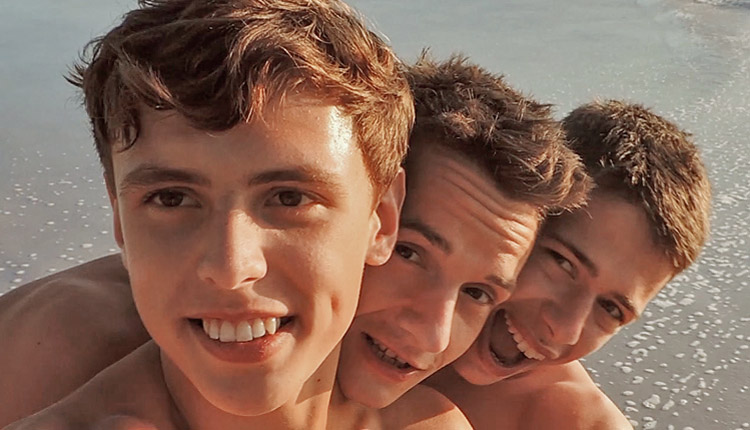 Jordan Faris & Bobby Noiret nail Justin Saradon
Jordan and Bobby both bang Justin in a hardcore session from BelAmi.
We join our trio running along windswept beaches without a care in the world, and when they get home we see why Justin Saradon was in such a hurry to get Bobby Noiret and Jordan Faris into his bed. The love-making is a tag-team with both guys taking turns to satisfy Justin's craving for cock. Right after shooting his load he is rewarded with a mouthful of Bobby's cum followed by a load from Jordan.