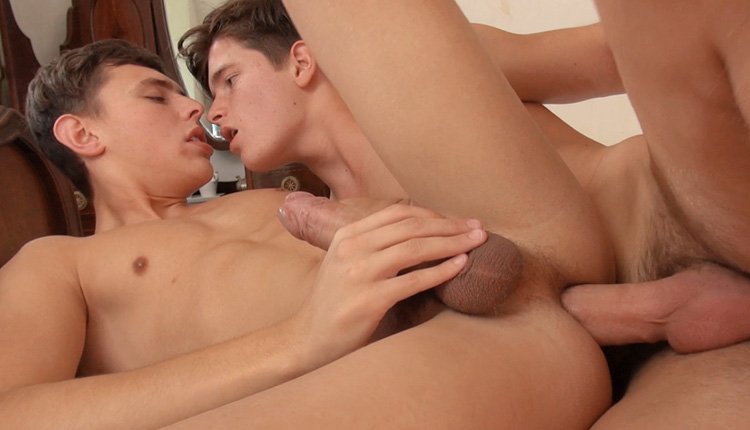 Kian O'Connor shags Justin Saradon
Kian jabs Justin's bum in a hardcore session from BelAmi.
Justin Saradon meets Kian O'Connor for the first time and brashly opens the shocked Hungarian's pants to find out what he is hiding there. You can really see the desire and appreciation Justin's his eyes every time he looks at Kian's monster. Kian does not have to hold back at all when fucking Justin, and he can thrust as deep and hard as he wants.