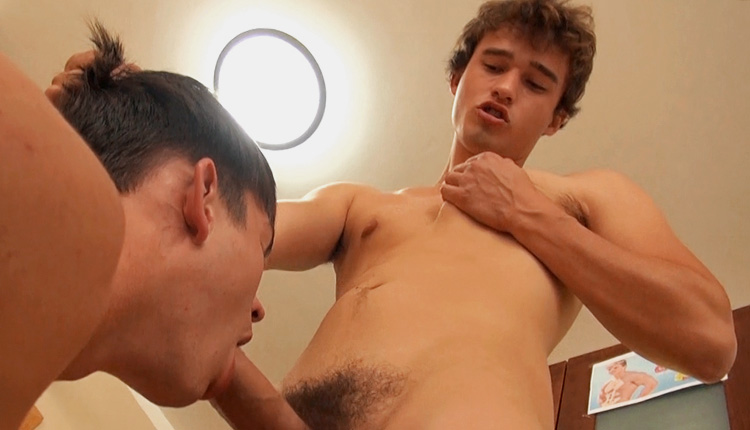 Kieran Benning bangs Derek Caravaggio
Kieran drills Derek in a 'Summer in Prague' episode from BelAmi.
Kieran Benning decides to cover Derek Caravaggio in whipped cream, and then lick it all off. Kieran has a bit of a dominant streak in him, while Derek gets turned on by being submissive, and really enjoys Kieran's manhandling of him here. Kieran lets go of all restraint and gives his buddy a thorough working over.