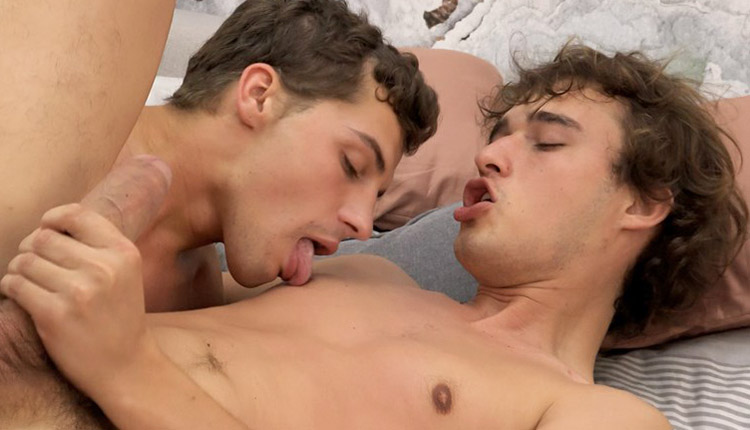 Kieran Benning & Dylan Maguire flip-fuck
Kieran drills Dylan and vice-versa in a 2-part BelAmi release.
Kieran Benning is intent on explaining why he is late, but all Dylan Maguire wants to do is fuck. Both guys are in fine form as Kieran is full of adrenaline and Dylan is so horny that it seems nothing will satisfy him. In part 2, while Dylan may fall a little shy of Kieran's XXL size, few can compete with his sexual talent and energy. The fucking seems so good that Kieran blows his load only moments in.