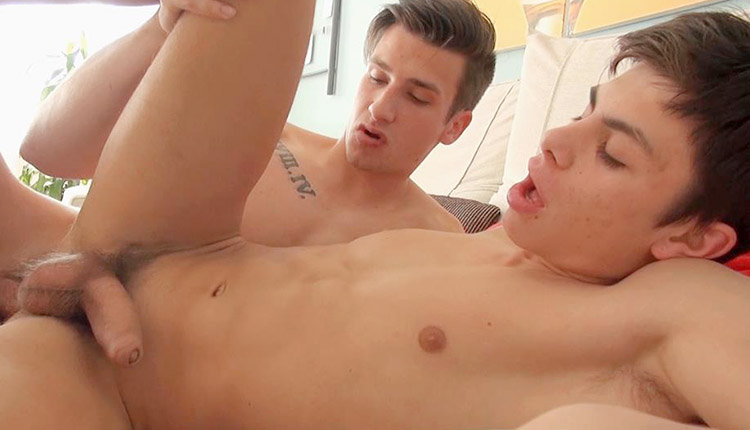 Nate Donaghy drills Allan Aimee
Nate nails Allan in a hardcore session from BelAmi.
Allan Aimee and Nate Donaghy end up back at the studio, where Allan gets more than just a look at Nate's cock. During the fucking, it seems that Allan may want a bit more than Nate has to give, but Nate's experience shows through and he hits the right buttons inside Allan to have him shoot his load only halfway though the fuck.