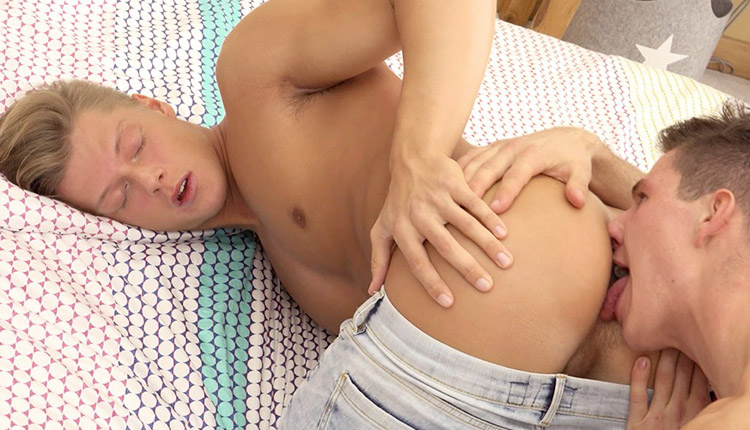 Niko Vangelis nails Christian Lundgren
Niko tops Christian in a hardcore session from BelAmi.
Niko Vangelis is feeling a little insecure that Christian Lundgren doesn't find him so hot anymore, but there appears to be one way to convince Niko that the flame is still alive. Christian's reaction to any stimulation of his ass elicits moans and groans of pleasure, whether it be finger, tongue, or cock, and Niko knows this only too well.