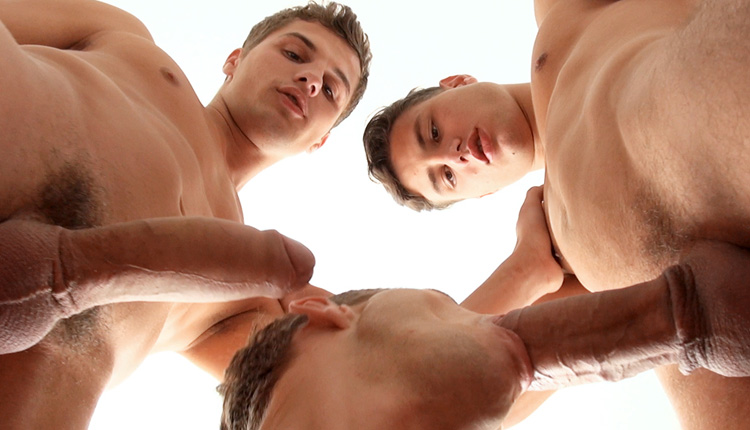 Peter Annaud & Dylan Maguire drill Jack Harrer
Jack's tag-topped in a hardcore session from BelAmi.
Today Jack Harrer has a carefully crafted schedule – Peter at 2, Dylan at 3 – but all is thrown into disarray when Dylan Maguire turns up at the same time as Peter Annaud. Jack decides that he can combine both fuck sessions into one. First up is Peter, who has the arduous job of stretching Jack's tight hole, getting it ready for Dylan to finish the job.