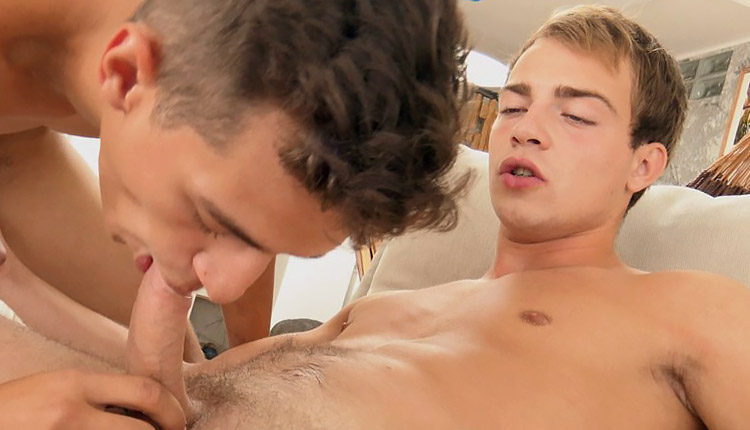 Pip Caulfield bangs Benoit Ulliel
Pip tops Benoit in a hardcore session from BelAmi.
Pip Caulfield has just moved from the village into Prague, and can't wait to show his new place off – finally he has somewhere in town to bring boys to without having to use a spare room. Pip is the top in this scene (rebelling against his typecasting as a bottom due to his diminutive size) and Benoit Ulliel can't be any happier.