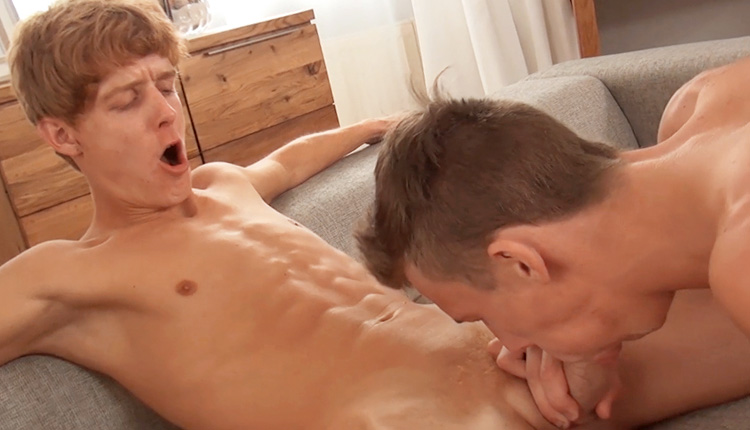 Ronny Lamarr drills Daan Jeffries
Ronny tops Daan in a hardcore session from BelAmi.
Daan Jeffries is in the shower and joined by resident redhead, Ronny Lamaar. Ronny is a bit on the dominant side, but in a very caring and playful way and he leads Daan in an exploration of his own sexual desires, making sure that Daan is satisfied in every possible way before fucking him just a little bit more.