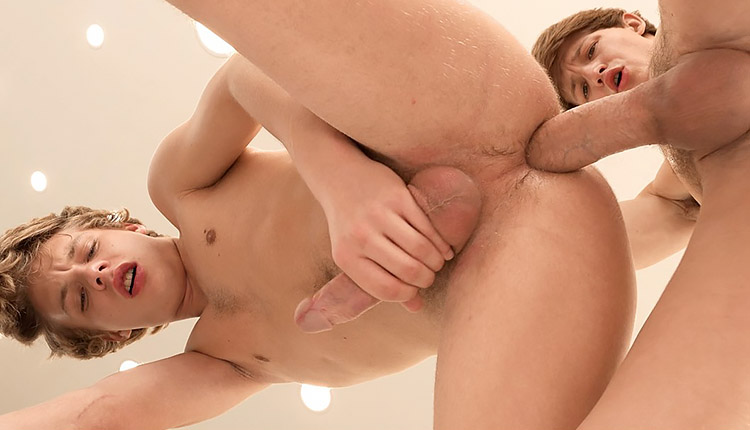 Tim Moffie, Jamie Eliot & Oscar Scholz
Tim takes two in a 2-part release from BelAmi.
Tim Moffie and Jamie Eliot get together for a bit of fun, and from the beginning there's no doubt as to which guy is going to be top, with Tim's eagerness to get fucked evident in all of the positions the guys try. In part 2, Oscar Shultz joins the tryst, which starts with Jamie fucking Tim again, while getting fucked by Oscar. Then Tim takes his turn topping Jamie and Oscar gets a turn fucking Tim.