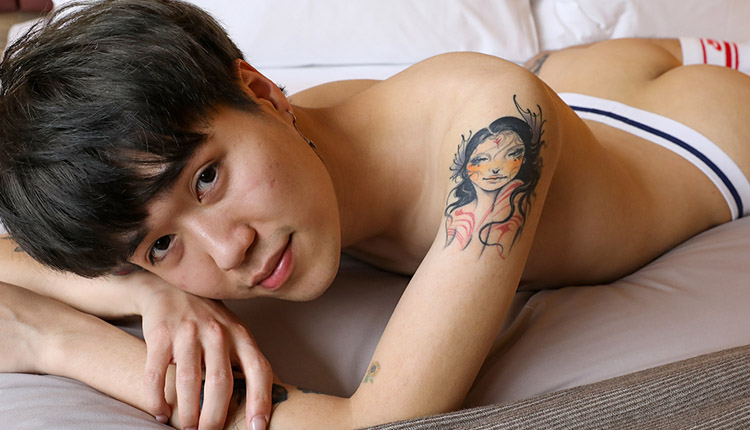 Andrew Tran photoshoot
Andrew strips for another photo session from Bentley Race.
Andrew Tran poses in a jockstrap, then gets soaped up in a bubble bath. His outfit with the white socks and sneakers was perfect, and the room had a bathtub in the bedroom so Andrew got into the bubbly hot water to warm up, and for some great photos in the bath.