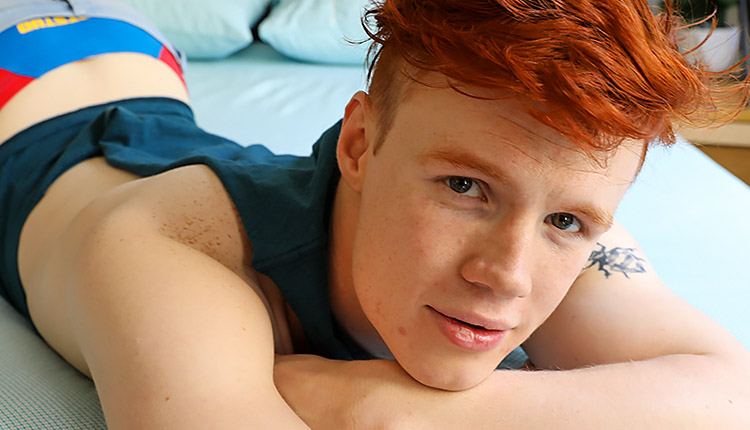 Andy Conboi photoshoot
Andy gets naked for another solo session from Bentley Race.
On a perfect bright day in the studio, Andy Conboi tries on some extra-high Converse sneakers with striped long socks. Andy would look good in anything, but he looks especially hot in those tiny tight denim shorts with the socks. Andy is so much fun to shoot with, and after this photoshoot he raided the toy drawer to find some to play with in his video.