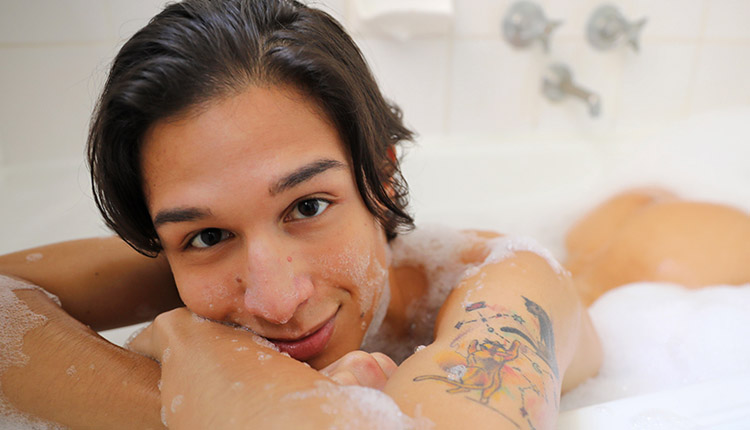 Andy Samuel in 'Bath Time'
Andy cleans up nicely in a solo photo session for Bentley Race.
Andy Samuel is splashing around in a bath tub for a Speedo/bubble bath shoot. This is one of a series of photoshoots and videos made with Andy in solo and couple shoots. For more Andy, see his Bentley Race model page.