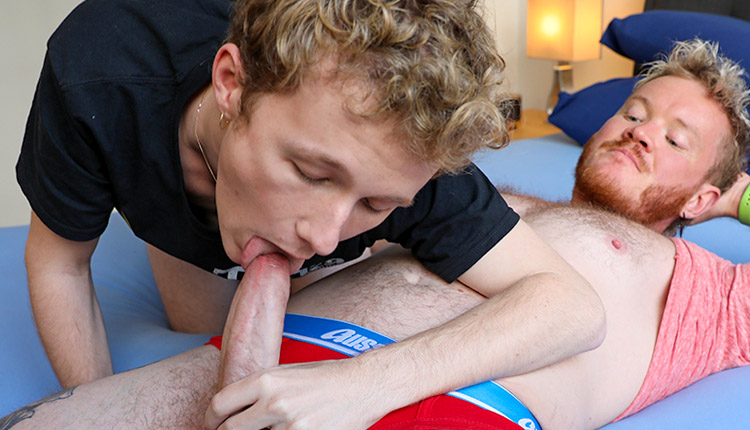 Benny Fox fucked by Beau Jackson
Beau bangs Benny in a hardcore session from Bentley Race.
Benny Fox and Beau Jackson start sneaking a few kisses before Beau pulls down Benny's shorts and underwear to show off his perfect little bum. Beau pulls out his cock and Benny can't get enough of it, eventually taking all of it in his hole until blowing a load with that cock still inside him.