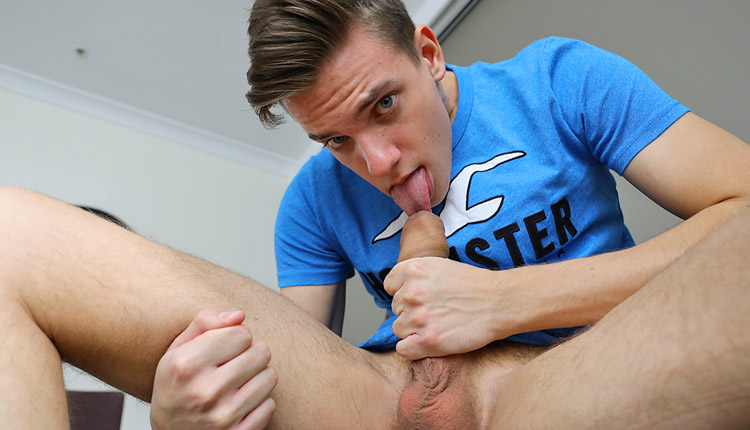 Connor Peters shows off
Connor poses for a solo photoshoot from Bentley Race.
Connor Peters is from the suburbs of Melbourne, and this shoot happened just before the city went into lockdown. The shoot was a strip show with Connor wearing shorts and little pink undies, and he surprises by licking his own cock too. For more Connor, see his Bentley Race model page.