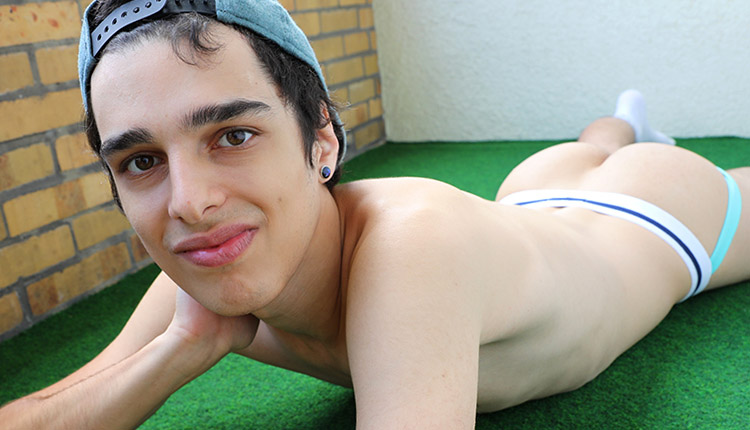 Tomas May debut photoshoot
Tomas strips down for his premiere appearance at Bentley Race.
Tomas May is from the Czech Republic and moved to Berlin not long ago. He was a little nervous about modelling naked, but he stripped down to a skimpy jockstrap first, showing off his perfect little bum. Back in the studio he gets completely naked, showing off his uncut dick. See more of Tomas at Bentley Race.