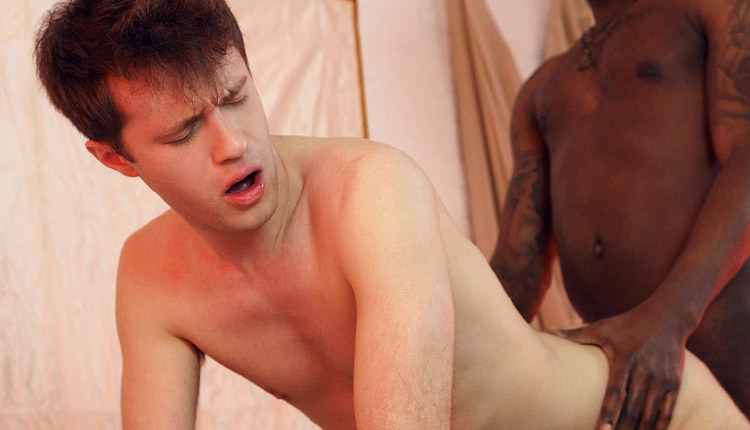 Maxx Monroe banged by Bama Romello
Bama packs Maxx's ass in 'Body Worship' from Black Godz.
Maxx Monroe holds still and lets a masked man have his way with him during the Body Worship ritual. Bama Romello thrusts his thick cock inside the boy's butt, filling him with pain and pleasure.