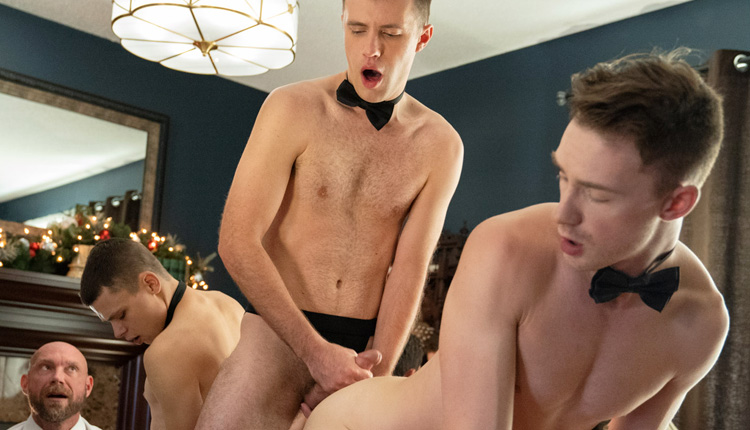 Austin, Cole, Marcus, Maxx & Jack
Three men share five boys in 'Xmas Party Favor' from Boy For Sale.
The masters bring all of their boys together for a party. The room is filled with the slurping sounds of blowjobs and the moans of boys in ecstasy. Jack Andram feels two throbbing dicks stroking in and out of his hole. Master Savage takes Austin Young to a private room with Cole Blue and the party begins to wind down, and the masters sip their drinks to toast the season.