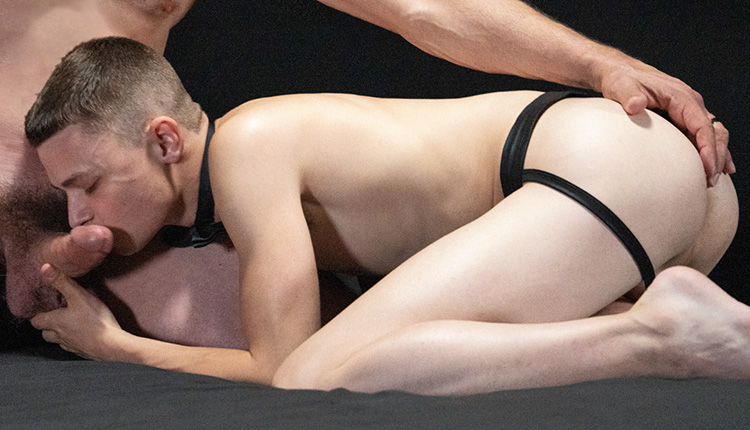 Austin Young fucked by Max Sergeant
Max tops Austin in 'Slave Boy' from Boy For Sale.
Austin Young approaches the task of sucking Max Sergeant's cock with devotion, but blowjobs aren't why Max bought him. What really makes him feel in control is mounting Austin's hips and feeling his cock break through his ass. Austin struggles and suffers, he wants it just as badly as Max does.
Boy For Sale model page: Austin Young
Boy For Sale model page: Max Sergeant