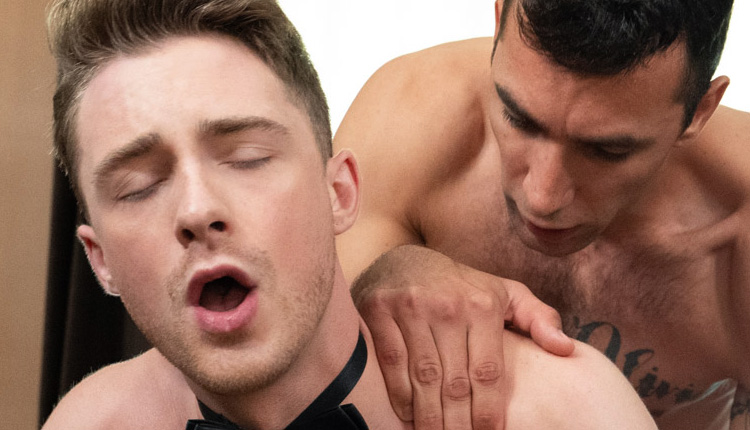 Cole Blue boned by Brian Adams
Brian tops Cole in 'Slave Boy' from Boy For Sale.
Master Brian Adams beckons Cole Blue forward to have the boy undress him. Cole is soon deep-throating the master's cock, then mounts it, riding deep and hard and dripping precum. Master Adams wants to dig into the boy even deeper, first doggy-style and then in missionary, where the thrusting gets harder. When the master pulls out after shooting his load, a river of cum flows out of his property's hole.