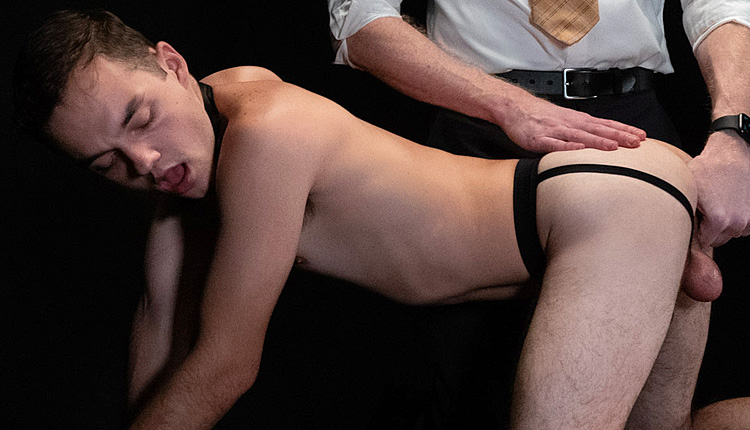 Marcus Rivers fucked by Legrand Wolf
Legrand tops Marcus in 'Auction Fuck' from Boy For Sale.
As the winner of the auction, it was Master Knox's duty to see River (Marcus Rivers) bred. Executing his authority, he told colleague Master Legrand that he wanted to see him fuck River. Sitting back in his chair, Master Knox ran a hand over his crotch as he watched River take the tall man's giant cock out of his pants. And as he took it deep into his mouth, Knox knew that River was worth every penny.