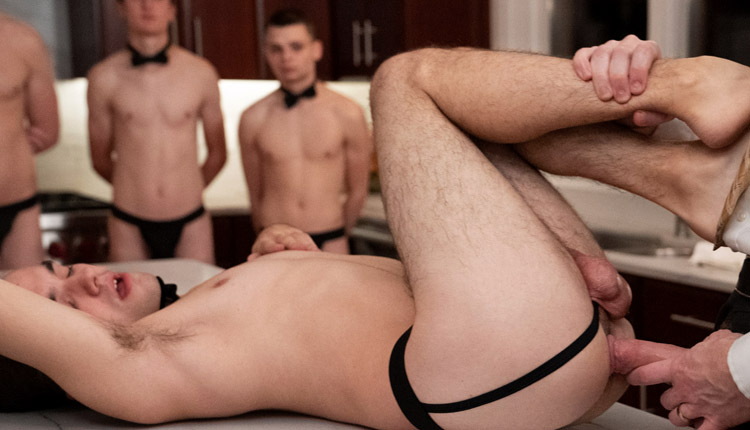 Marcus Rivers fucked twice
Marcus is the entree in 'Turkey Day Party Favor' from Boy For Sale.
At this intimate party, Marcus Rivers lays on a kitchen island, surrounded by four Masters, who command the other boys – Austin Young, Cole Blue, Jack Andram, and Maxx Monroe – to wash Marcus's feet. Two boys hold Marcus' feet in the air, exposing his ass for the Masters' enjoyment. Master Figata slides his cock in and out of the boy's ass, then invites Master Wolf to fuck Marcus as well.