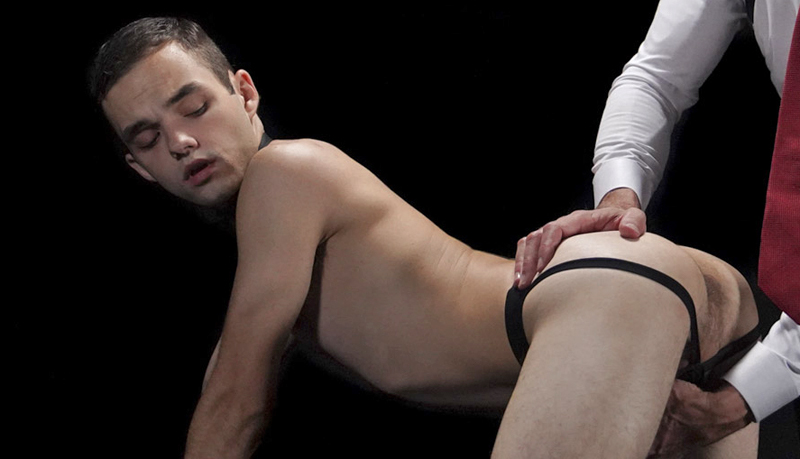 Marcus Rivers reamed by Legrand Wolf
Marcus is sold in 'Boy River – The Auction' from Boy For Sale.
For Boy River (Marcus Rivers), it was clear in his gaze that he wanted to be possessed. As Master Legrand Wolf undresses after winning the auction, he hands his clothes to his newly won property. Marcus needed to be bred – fucked and inseminated to satiate his hunger.
Boy For Sale model page: Marcus Rivers
Click to get the animated GIF below